Therapy of cryptopyrroluria
How to treat cryptopyrroluria?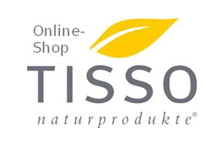 A cause related therapy of cryptopyrroluria can only be done in a limited extent. However, there is the possibility to compensate for the deficiency states caused by cryptopyrroluria and thus to prevent subsequent problems or to mitigate or eliminate existing sequelae.
For this purpose, TISSO Naturprodukte has recently developed a product with the name Pro Krypto Balance.
Pro Krypto Balance of TISSO is a selected combination of vitamins, trace elements and minerals. This high-quality nutrient mixture is rich in B vitamins (B1, B2, B3, B5, B6, B12, folic acid) and vitamin C. Moreover, Pro Krypto Balance of TISSO contains a high content of essential trace elements such as zinc, chromium and manganese.
Compensation therapy can always be only a symptomatic therapy. Since cryptopyrroluria is often a congenital event, therapy should be carried out on a lifetime basis in order to protect it optimally from the consequences of cryptopyrroluria.
More about Pro Krypto Balance you will find at TISSO Naturprodukte.