Diagnosis cryptopyrroluria
A simple urine test provides clarity!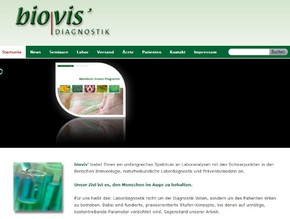 The Biovis diagnosis MVZ GmbH is located in Limburg and supports medical practitioner, as well as doctors, with a variety of diagnostic options. The Biovis laboratory analyzed very carefully and the result is the patient as soon as possible available.
When cryptopyrroluria test is a urine test. Upon request, I will send you the necessary submission material.
Then please send me your name, address and telephone number. I will send you -free- submission material as quickly as possible. According to the directions, please fill the two tubes with urine.
It is important to make sure that you have not taken a B – vitamin and zinc supplements the last 7 days before urine output. Doing so may lead to false negative results.
Two tubes must be filled with urine. Then put together with a completed request form in the enclosed shipping bag and leave on the same day at the post office. The postage costs will be paid by the laboratory.
The cost of KPU – urine tests are at 33.22 Euros. The amount will be invoiced after analysis of urine from the lab.
Note:
The patient is required to pay principal the incurred laboratory costs. The investigation is not covered by public health insurance. A takeover by private health insurance or supplementary insurance is often possible.